CPM (Construction Project Management) is the activity of managing construction projects. But when it comes to managing a construction project in contrast to other types of projects, the distinction is mostly that construction is target-based and managing resources over the life cycle. Apply various tools and methodologies to control scope, cost, time, quality, etc.
CPM (Construction Project Management) required for a simple home building to a large complex bridge construction, from engineering a dam build to a road project. Contractor manage the complete process cycle of a project build, often managing on-site to ensure the safe, successful construction.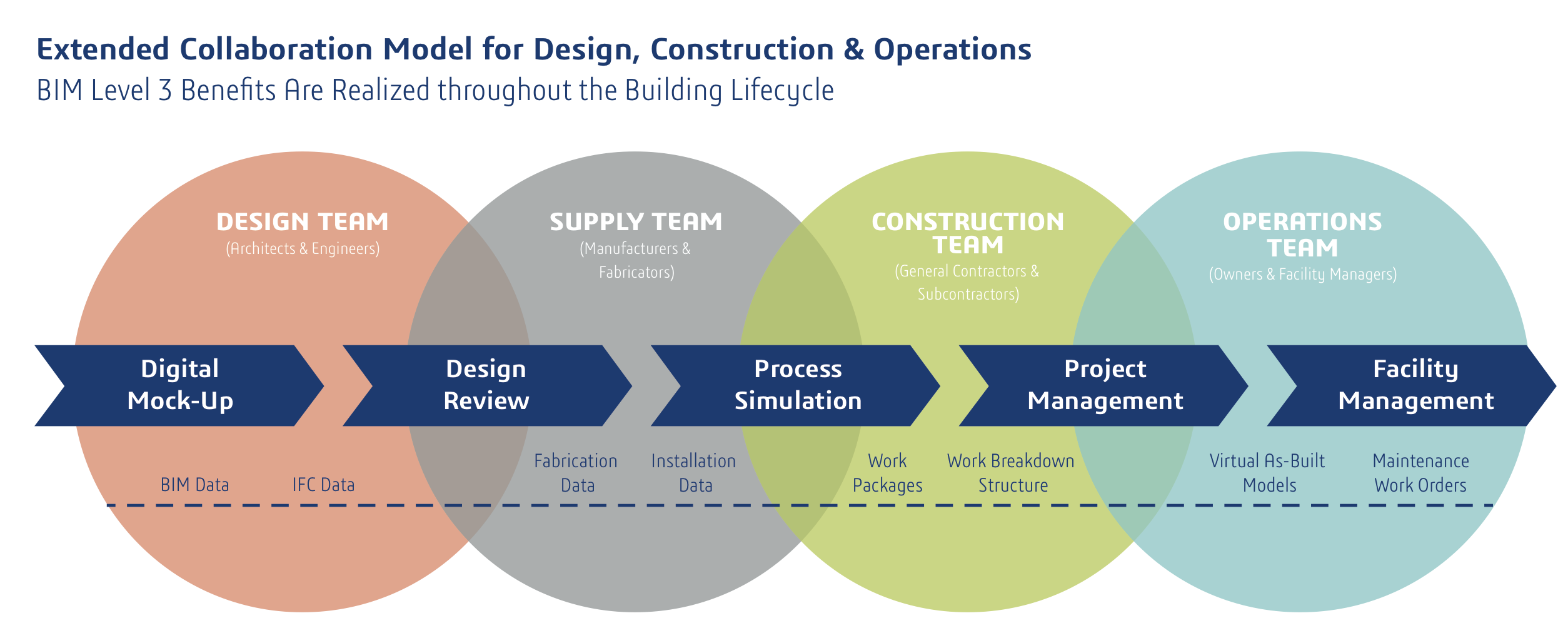 Construction Project Management Tools
You need the right tool to manage construction Project successful. Nway ERP provides construction project planning, estimating, scheduling, vendor management, procurement & cost management in construction projects and tons of feature to work more effectively & efficiently.
When you work with interactive construction ERP solution like NwayERP.com construction project management become much easier. It provides you with the platform on with you can collaborate and provide a platform to your team and tracking process become easier.
NWAYERP has a construction management solution that has following features.
Cloud Based
Gantt Chart
BOQ
Material Consumed
Daily Progress Reports DPR
Management Dashboard
Contractor Management
Online Document Storage
Email Alerts
Mobile App
Gantt Chart
Construction Gantt charts show a clear picture and a graphical illustration with colored-bar makes user easy to plan, schedule, manage, and communicate your construction planning so everyone's working toward the same project goal.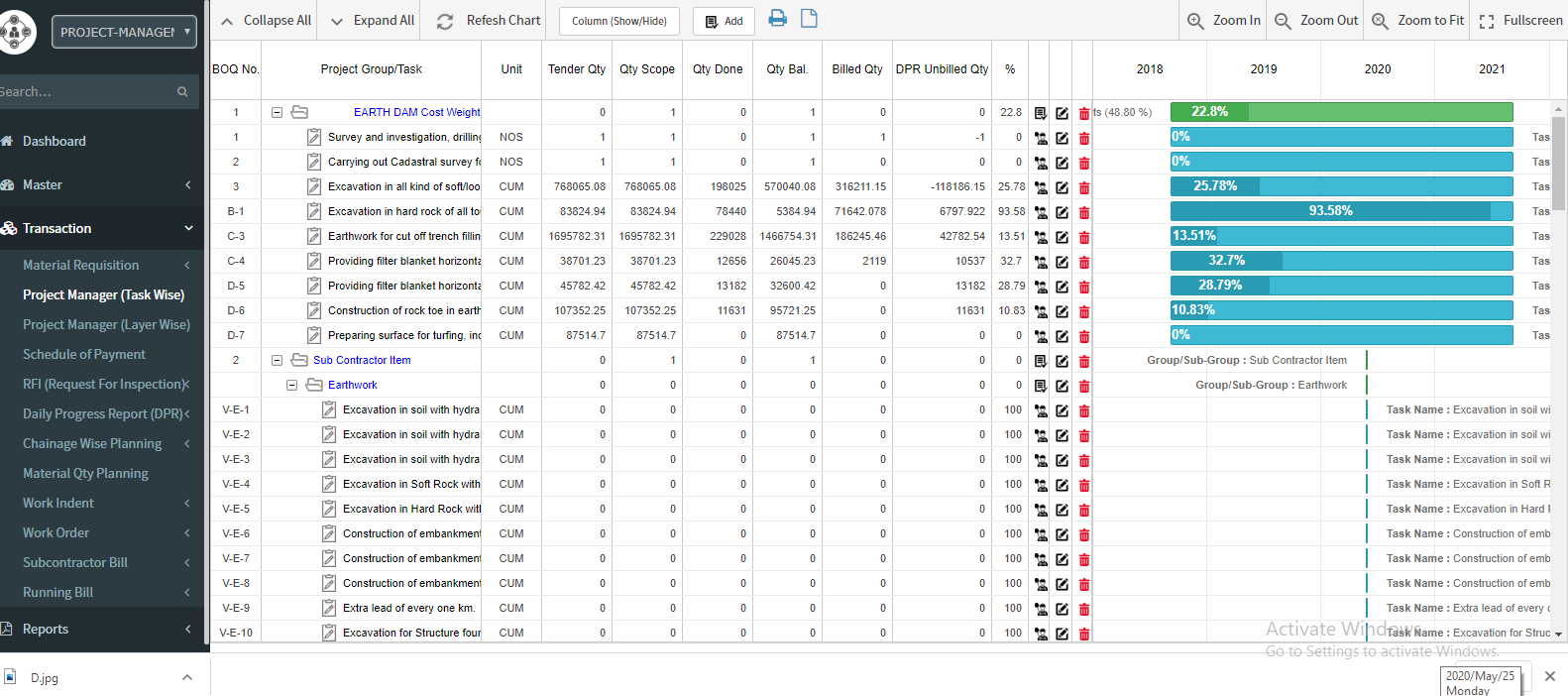 Gantt chart for construction industry


Bill of Quantity (BOQ)
The Bill of Quantities BOQ is a scope document prepared by consultant in which materials, parts, and labor and their costs are itemized that provides project specific quantities of the items of work identified by the drawings and specifications in the tender documentation.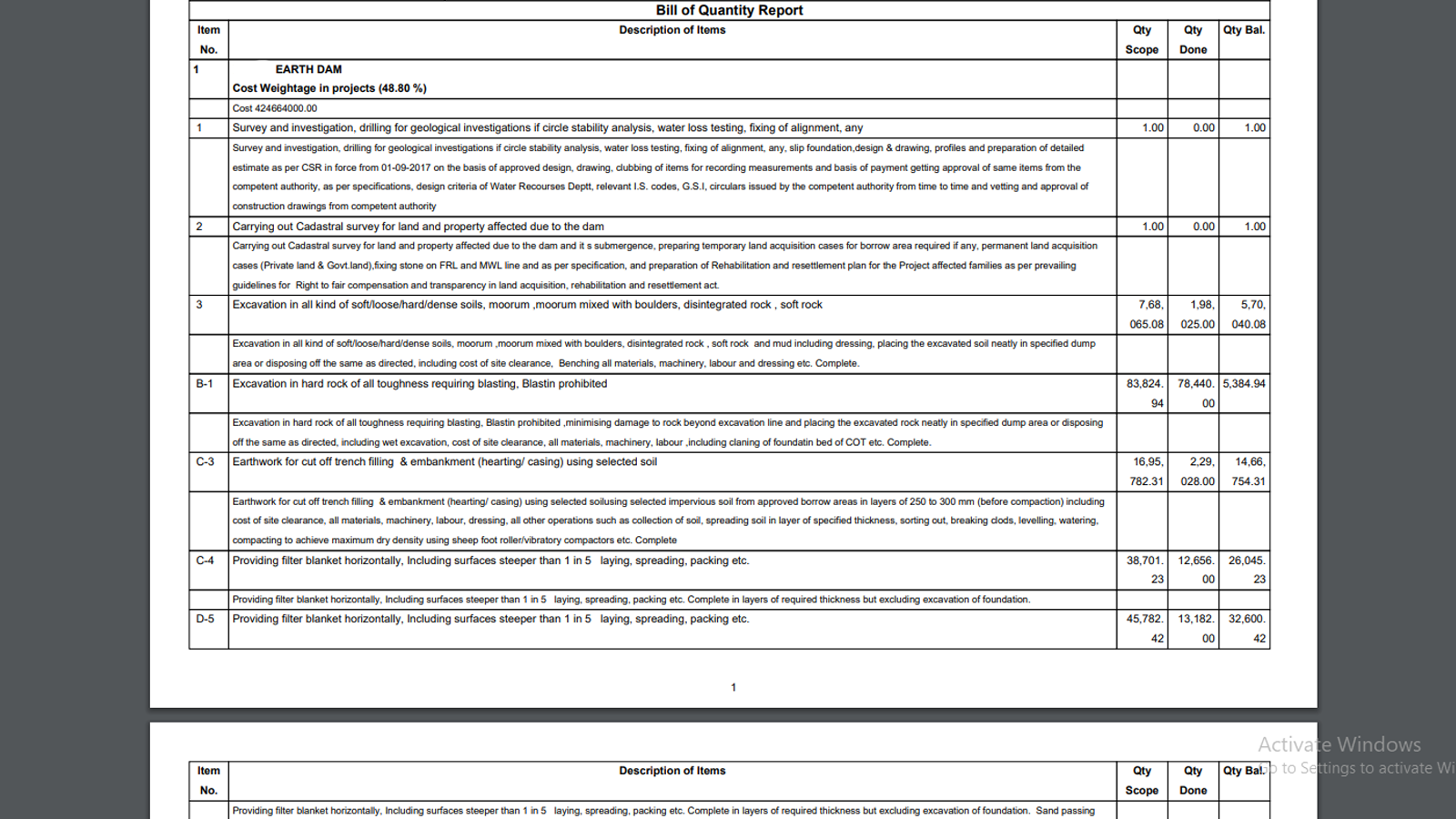 Bill of Quantity in construction
Daily Progress Reports DPR
Daily progress report is a document generated at project on a day to day basis to collect various data and monitor activities conducted at various projects.
It is the best document & a tool to watch all resources i.e material, labour machinery, plant are performing exactly the same as they are scheduled to perform to achieve project goal successfully.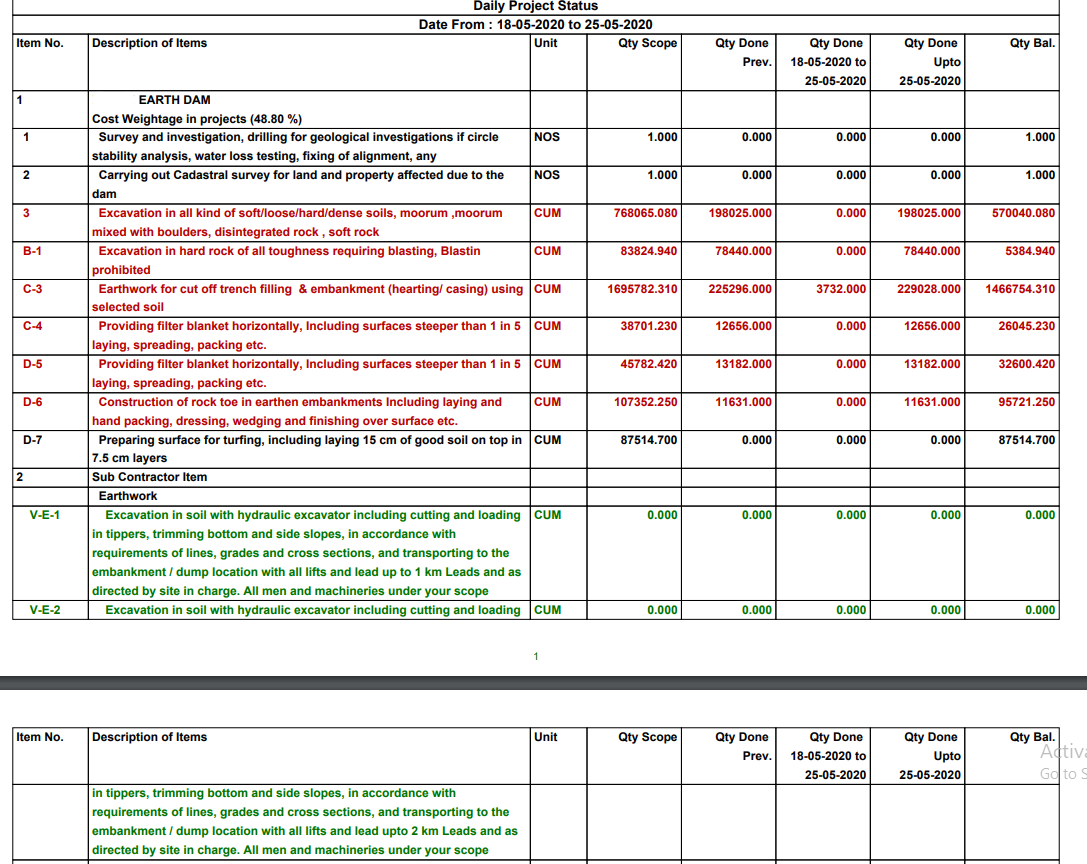 Daily Progress Report for the construction