Managing the data of Renowned
100+ Clients all over India
Data Migration & Upgradation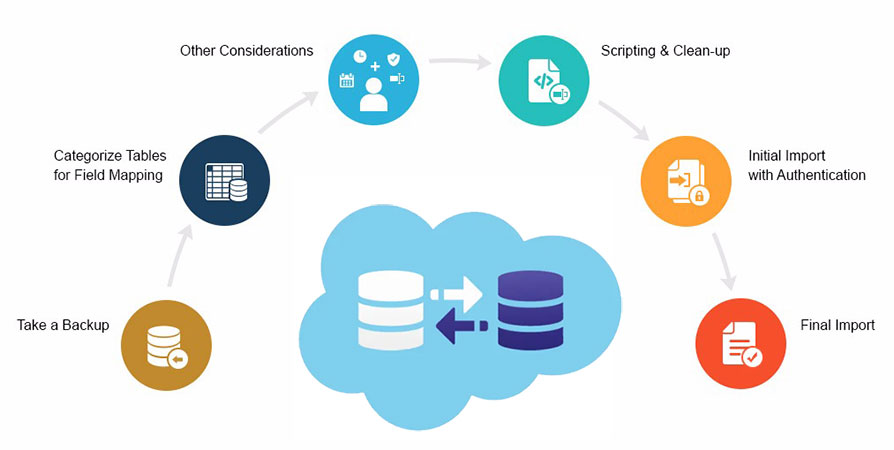 Quick Steps to Migrate your Data to NWAY ERP
This consists of transferring the accurate and secure master data and transactional data from the clients legacy systems in to the new Nway ERP database. To conduct complex data migration requirement for clients we use various tools and scripts. This tool allows us to create transformation scripts that will copy, manipulate and insert the source data into the Nway ERP database. We are experts at using this tool and have spent many hours and days perfecting our skills. Our 'line by line' data Migration is a testament of these skills and it is delivered using the same tools.
We Perform planned migration by collecting all the requirements according to these parameters

Infrastructure
Number of users and accessibility rights
Amount of Data

We Select the Optimal Data base

All the Data is stored in Cloud

We Timely perform updates so the software is well aware of the new Processes related to growth of ERP.

Safe and secure Data Transmission

Authorized User Access Keeps the data secure and limits the scope of access according to role of the user.