Optimize growth with the help of
200+ Certified Consultants
Business Process Consulting Services
Helping to accelerate the adoption and success of your ERP solution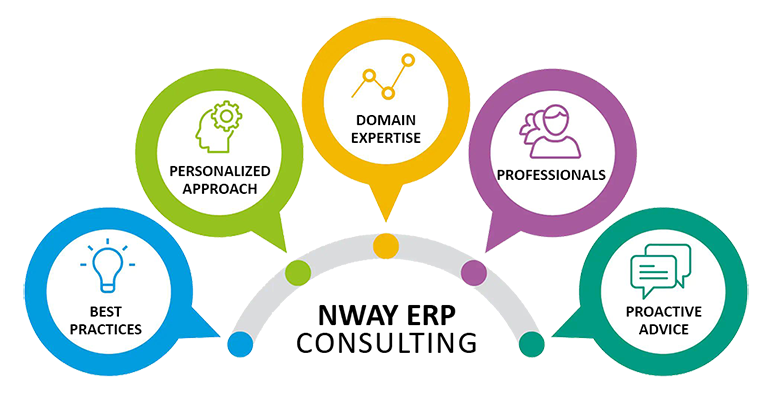 Best Practices
We deploy best practices, architecture guidance and assistance to provide the best in preventative measures.
Personalized Approach
We put the customer at the center of everything we do and provide the consulting services that maximize benefits for your organization.
Domain Expertise
Capitalizing on our industry and domain knowledge to enable rapid deployment based on best practices.
Professionals
Our certified and experienced consultants are driven by successful results.
Proactive Advice
Providing Strategy and Planning, Upgrade and Adoption, Assessments, and Operational Readiness on time.
Why Choose NWAY Business Consultants
We seek to Examine and Identify the efficiency and effectiveness of company's Processes

We work with each client to assess the operating practices and cost and Effectiveness especially in comparison with competitors

We focus on Budget and Service Enhancement.

We Understand the behaviour of the Organization and help you get through changes with Assistance in Change Management.

We help you implement an ERP for your organization to optimize your business processes.

Helping you accelerate the rusted processes with easy Improvements to make.

We perform Business process reengineering to enhance the workflow of Business.